This event is organized by Sowers Action and co-organized and executed by Kids Power Society.
After deducting the cost, the remaining amount will be donated to Sowers Action to support local grassroots family.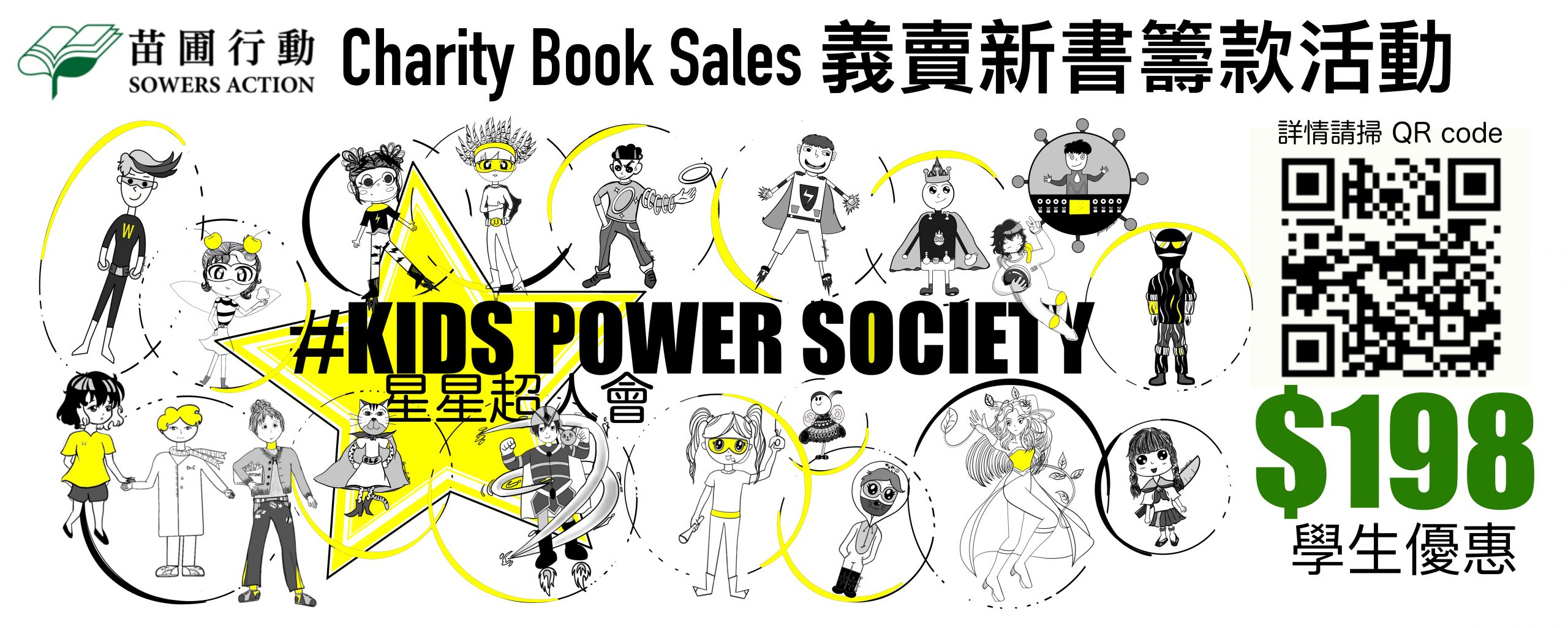 Sowers Action hosts a charity sales of the two Science fiction books to raise fund for the children who live with their families in subdivided flats:
Chinese book,「星星超人學府之SPYS星球科學交流團」
English book, "Supernova Pandemic"
62 kids from Canada, China and Hong Kong participated in a book writing project organized by Kids Power Society last summer and contributed to the stories of both Science Fiction books.
They are filled with adventurous surprises and creativities .  Each book is an authentic piece of art created by the kids. Please support the charity sales, there will be a Science Fiction book for a child who lives in a subdivided flat for each book you purchase.
2. Charity Story Writing "Positive-Energy Superheroes Assembly "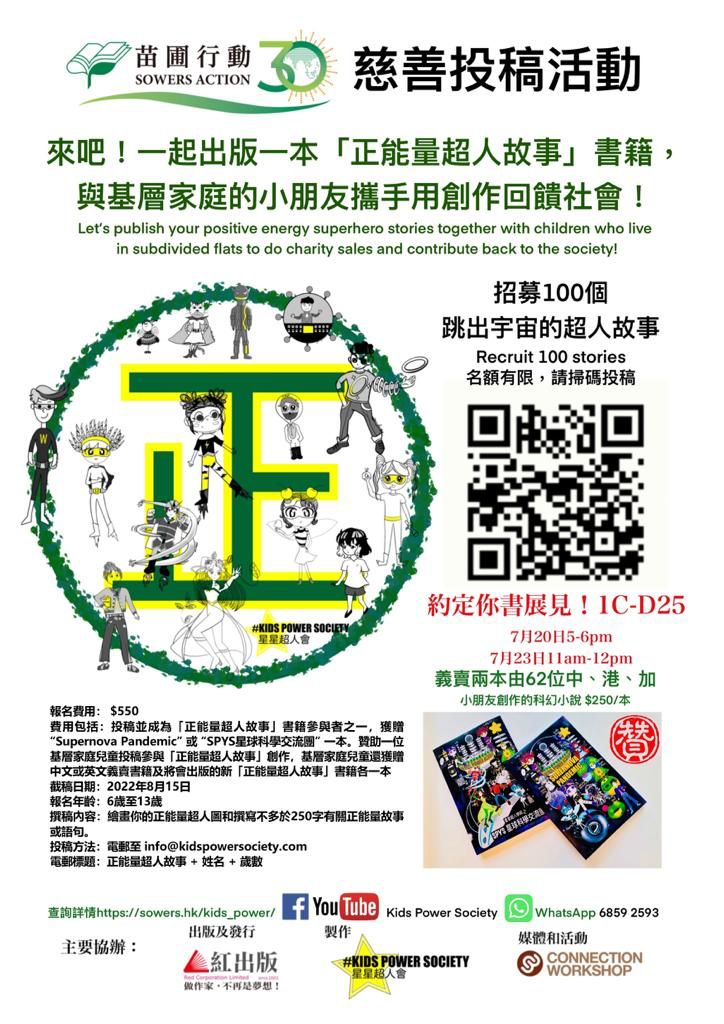 Children's creativities and ideas are meant to be heard. Write to us and we will publish them!
We also run a charity program of publishing a new book called, "POSITIVE ENERGY SUPERHEROES ASSEMBLY", supported by Kids Power Society. We want to promote that all children should have an opportunity to be creative and go after their dreams.  With your support of participating in this program, we can give away a copy of the Science fiction to the children who live in a subdivided flat and publish their superhero and their story together in this new book.  This new book is aimed to be published in Sept 2022.
If you would like to support the children who live in a subdivided flat by purchasing the books or participating the publishing program, please scan the QR code or click this link to fill out the form https://rb.gy/thxu4d