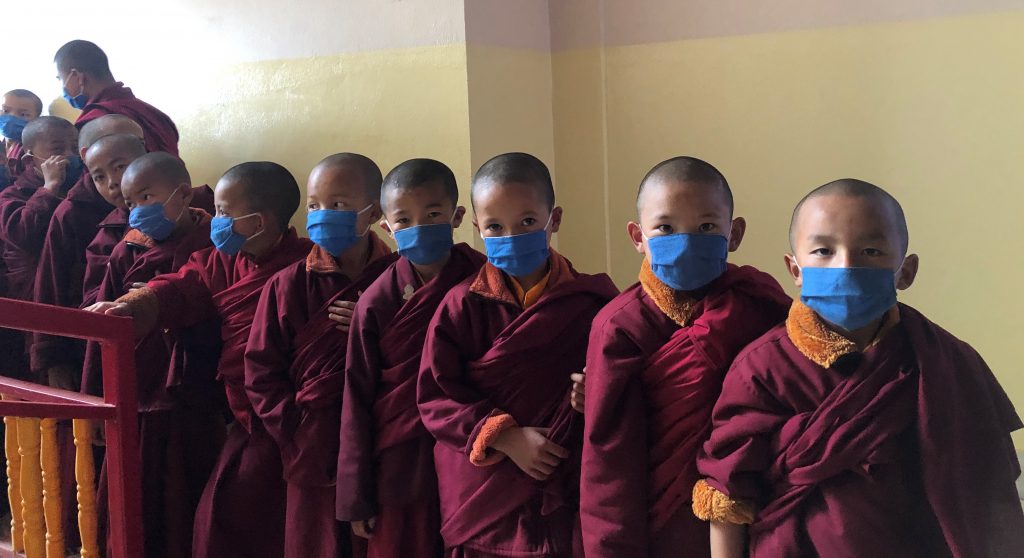 Given its proximity to India, COVID infection in Nepal is rising exponentially, and it is reported that infection rate is now twice that of India.  The country's hospitals are operating at or over capacity and its medical infrastructure is on the brink of collapsing.  And even as hospitals admit patients, medical treatment is very limited due to severe shortages of medical and oxygen supplies, and while that caused further increases in death tolls, the situation remains desperate.
We have been monitoring closely the pandemic situation in Nepal, taken notes of various urgent needs and the following actions to provide relief.
May 7th – Sowers' local Nepal working partner, Thrangu Tashi Yangtze Monastery and Volunteers Corps Nepal, requested urgent assistance from us, and because of the severity of the pandemic, we acted immediately.
May 9th – We implemented a Medical Supplies and Food Assistance Program and reached out to the public for funding.
May 12th – the Embassy of Nepal Beijing, China issued a request to Sowers Action for assistance to secure medical supplies, liquid oxygen tanks and oxygen concentrators, to be delivered in Beijing for special air transport to Nepal.  Sowers purchased 200 oxygen concentrators, expected to arrive Beijing in 10 days for subsequent transfers to hospitals in Nepal.
Based on the above actions, relief aids committed for near term implementations include:
3-month supply Food packages to 700 unemployed and homeless families;

financial resources for 3 children homes to purchase rice, lentils, oil and salt for the next 3 months;

medical supplies, medications and drinking water to 11 hospitals in 3 provinces via collaboration with local Ministry of Health and Social Welfare Council to disseminate information and distribute supplies;

200 oxygen concentrators to local hospitals and monastery run health clinics through collaboration with the Embassy of Nepal, Beijing China
These relief aids have largely depleted Sowers reserve funds.  Although it may be "a drop in a bucket", we have done our best to help those in needs.  As the pandemic is expected to persist or even worsen in the near future, we are planning a second or third wave of relief efforts to prevent his pandemic turning into a living hell.  We urgently need your assistance and let us fight this as one united world.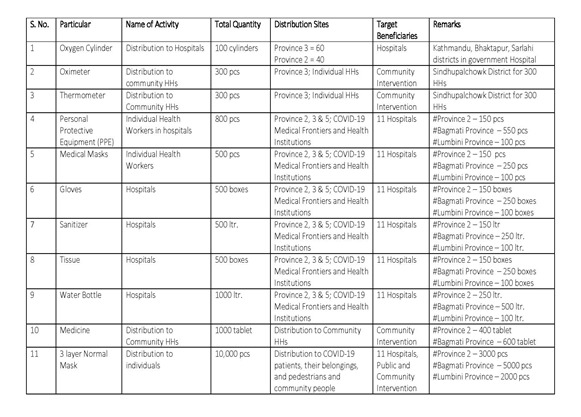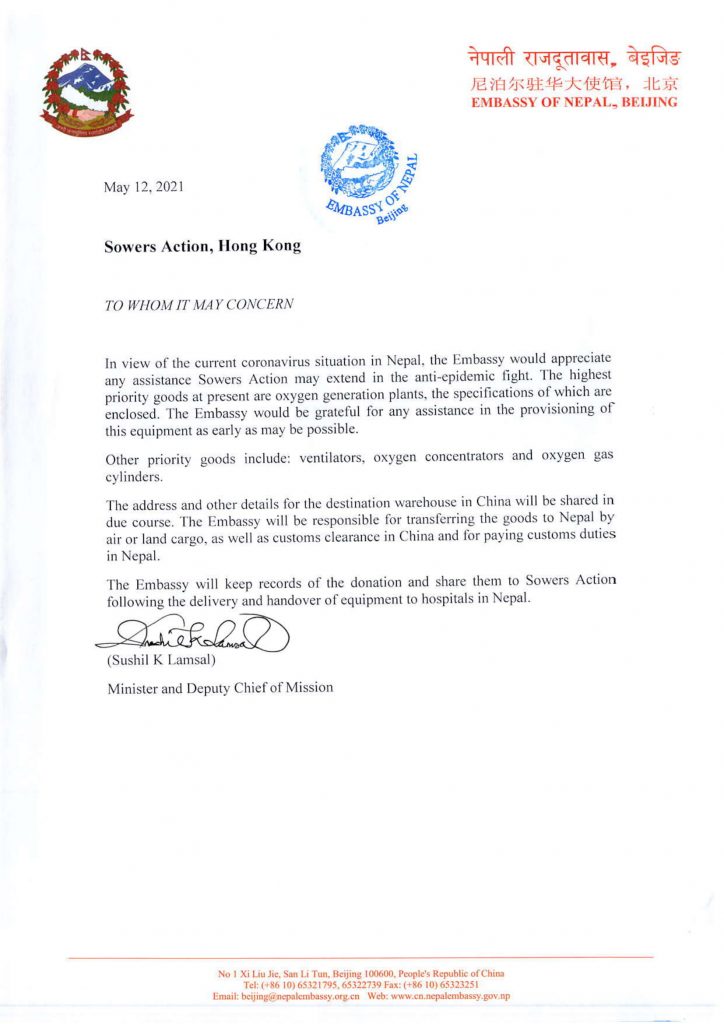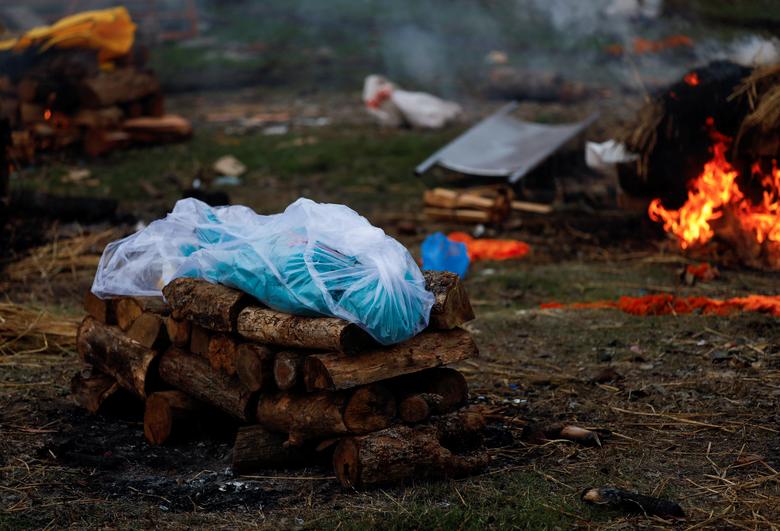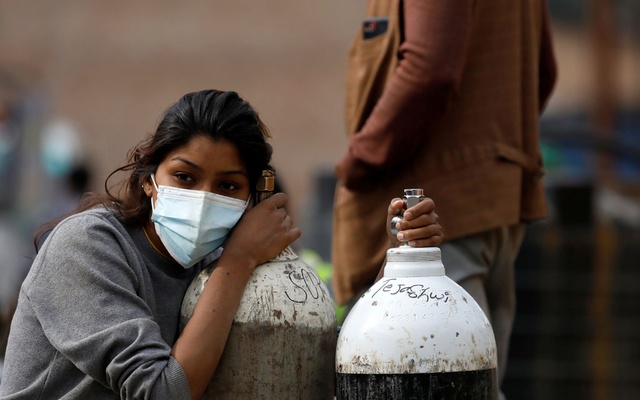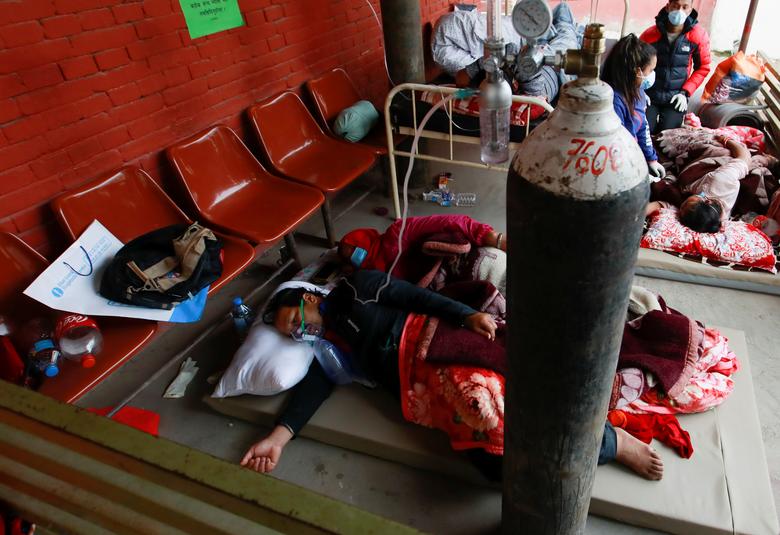 相片來源: Reuters / Volunteer Corps Nepal / Thrangu Tashi Yangtse Monastery